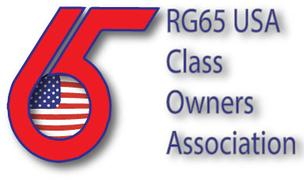 Home Sign Up! Learn Our History Find a Supplier Find a Local Skipper Read The Class Rules Useful Links
Welcome to the RG65 USA We​bsite!
Your online resource for the fastest growing radio sailing class in the USA! This 65 cm boat is a well established worldwide class, which is capable of handling winds up to 30 Knots with multiple rigs to make your radio sailing experience fun and challenging!
Lightweight

/

Most boats weigh about 1 Kg

Portable

/

Can fit fully rigged in a small car

Economical

/

Smaller servos , parts and sails keep costs reasonable

​

Durable

/

Multiple rigs allow for these boats to handle nearly any wind

Fast

/

High Aspect sails, Hi tech rigs and unlimited boat designs allow RG65s to push open the performance envelope

​
Worldwide Class​

RG65 USA is a voting member of the RG65 International Class Association and we sail by the same rules worldwide!
Sailors from many different countries enjoy sailing the RG65 Class, offering many different approaches to boat design, venues, and information
Developmental Class​
​​There are hundreds of RG65 designs available to build or buy... the only limit is your imagination! The RG65 is the perfect class whether you like to develop new designs, build your own boat, or just sail fast! The economical 65 cm size of the RG65 wont break your boat budget. ​Smaller Servos, Sails, and hulls equal easy entry for new skippers! RG65s are about Half the size of Marbleheads, and 65% of IOMs