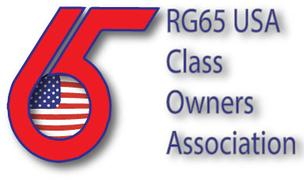 Home Sign Up! Learn Our History Upcoming Events Find a Local Skipper Read The Class Rules Useful Links
This is the current roster of RG65 skippers in the USA, sorted by state and city.
For privacy reasons we do not publish contact information; if you wish to get in touch with someone, send an email to rg65@theamya.org and we will forward it.
State
City

 

First Name
Last Name
SAIL #
AL
Harvest
Jesse
Teal
USA 473
AL
Hoover
Jim
Leonard
USA 757
AL
Huntsville
Jim
Howell
USA 242
AL
Madison
Ron
Stephanz
USA 327
AL
Madison
Richard
Azzam
USA 462
AL
Montgomery
William
Pecoul
USA 772
AR
Little Rock
JD
Crow
USA 061
AR
Little Rock
Jim
Hamric
USA 524
AR
Little Rock
Park
Fleming
USA 677
AR
Mabelvale
Bruce
DeLeuil
USA 952
AZ
Chino Valley
Graham
Johnson
USA 125
AZ
Lake Havasu City
Bill
Young
USA 287
AZ
Mesa
Glen
Yoder
USA 271
AZ
Scottsdale
Dennis
Desprois
USA 306
AZ
Scottsdale
Barry

 

Donaher
USA 744
AZ
Surprise
Hap
McGill
USA 174
AZ
Yuma
Dave
Steen
USA 166
AZ
Yuma
Raymond
Hatton
USA 232
CA
Albany
Chris
Sullivan
USA 162
CA
Anahiem
Don
Frakes
USA 307
CA
Antelope
Ralph
Hager

 

USA 081
CA
Burbank
Nicholas
Allen
USA 230
CA
Burbank
Joe
Tidwell
USA 233
CA
Canyon Country
Mark
Piper
USA 121
CA
Canyon Country
John
Patwell
USA 209
CA
Cerritos
Hugh
Richards
USA 371
CA
Costa Mesa
Jeff
Weiss
USA 130
CA
Crestline
Mary
Clanin
USA 391
CA
Crestline
Alan
Clanin
USA 520
CA
Crestline
Dawn
Selleck
USA 665
CA
Dana Popint
Don
Crider
USA 644
CA
El Cajon
Ben
Reeve
USA 468
CA
Elk Grove
Steve
Vaczovsky
USA 370
CA
Encitas
Greg

 

Dawe
USA 082
CA
Foothill Ranch
David
Adame
USA 198
CA
Foster City
Julian
Cane
USA 033
CA
Foster City
Dylan
Dehoff
USA 034
CA
Foster City
Tyler
Dehoff
USA 035
CA
Fresno
Richard (Rick)

 

Harvey
USA 015
CA
Fresno
Garth
Hirata
USA 288
CA
Fullerton
Mark
Zinnel
USA 657
CA
Imperial
David
Woodward
USA 185
CA
Imperial
Matthew
Woodward
USA 229
CA
Imperial
Dwayne
Cossey
USA 260
CA
Imperial
Paul
Browder II
USA 308
CA
Imperial
Colleen
Gilbert
USA 503
CA
Imperial
Savannah
Woodward
USA 618
CA
Imperial Beach
Terence

 

Heyns
USA 1244
CA
Irvine
Robert
Fisher
USA 096
CA
Irvine
Pete

 

Kruse
USA 212
CA
Irvine
Robert
Schumacher
USA 241
CA
Irvine
John
Thorne
USA 808
CA
La Jolla
Kerim
Baran
USA 714
CA
Lancaster
Joe
Pincetich
USA 399
CA
Long Beach
Mark
Golison
USA 855
CA
Long Beach
Stephen
Washburn
USA 975
CA
Los Alimitos
Gary
Berkheiser
USA 611
CA
Los Angeles
Larry
Grant
USA 103
CA
Los Angeles
Manny
Delgado
USA 202
CA
Martinez
Glynn
Shaffer
USA 014
CA
Menlo Park
Dean
Miller
USA 207
CA
Newhall
Roy
Coe
USA 511
CA
Newport Beach
Herb
Martin
USA 470
CA
Novato
Mitchell
Miller
USA 200
CA
Oxnard
Blake
Hill
USA 098
CA
Oxnard
Christopher
Loza
USA 158
CA
Panorama City
Yongyudh
Singhaseni
USA 192
CA
Perris
Eric
Cunamay Jr.
USA 456
CA
Perris
Eric
Cunamay
USA 789
CA
Point Richmond
Dan
Brandt
USA 460
CA
Richmond
Gary
Boell
USA 116
CA
San Diego
Fred

 

Rocha
USA 036
CA
San Diego
Don
Lair
USA 054

  

CA
San Diego
Ted
Roybal
USA 085
CA
San Diego
Robert
Hirsch
USA 771

 

CA
San Francisco
Tony
Dodson
USA 043
CA
San Francisco
Davis
Kreuger
USA 724
CA
San Jose
Bob
Dunlap
USA 237
CA
Sanger
Donald
Miller
USA 021
CA
Santa Ana
David
Cohen
USA 093
CA
Santa Ana
William
Ramlo
USA 476
CA
Sherman Oaks
Thomas
Brighton
USA 056
CA
Sherman Oaks
Patricia
Brighton
USA 057
CA
Sherman Oaks
Scott
Rubke
USA 317
CA
Sherman Oaks
Natasha
Arnoldi
USA 395
CA
Simi Valley
Bob
Smith
USA 367
CA
Spring Valley

 

Ron
Cunningham
USA 114
CA
Sun Valley
Nopadol
Thongnop
USA 918
CA
Tustin
Michael
Crider
USA 419
CA
Ventura
Ernie
Thorpe
USA 097
CA
Ventura
Ron
Thornhill
USA 101
CA
Visalia

 

Rick

 

Moynahan

 

USA 020
CA
Yorba Linda
Richard
Fraunzimmer
USA 201
CA
Yorba Linda
Ken
Gerberding
USA 988
CA

 

San Diego
Konrad
Witt
USA 513
CO
Boulder
Denny
Hanson
USA 025
CO
Boulder
Bill
Bogusky
USA 262
CO
Boulder
Malte
Muenke
USA 626
CO
Colorado Springs
Bill
Mullica
USA 149
CO
Denver
Dick
Ball
USA 040
CO
Elbert
John
Fisher
USA 577
CO
Grand Junction
Jim
Tarr
USA 366
CO
Grand Junction
Dwain
Watson
USA 474
CO
Grand Junction
Brenda
Watson
USA 475
CO
Grand Junction
Charle
Watton
USA 522
CO
Grand Junction
Jan
Verhaeren
USA 696
CO
Loveland
Jim
Hayes
USA 530
CO
Peyton
Ted
Hall
USA 461
CT
Darien
John
Bainton
USA 690
CT
FArmington
Leo
Loria
USA 334
CT
Shelton
Tim
Barnes
USA 161
CT
Stratford
John
Arkenberg
USA 273
CT
Suffield
Rick

 

Hartmann
USA 029
CT
Waterbury
Ken
Bauser
USA 210
DC
Washington
James
Kammel
USA 074
DE
Wilmington
Gregg
Sunshine
USA 079
FL
Cocoa
Art
Lent
USA 092
FL
Cocoa
Charles
Tumey
USA 095
FL
Cocoa
Dane
Griesse
USA 515
FL
Cooper City
Allister
Dredge
USA 509
FL
Coral Springs
Graham
Brewster
USA 316
FL
Coral Springs
Jim
DeSeno
USA 412
FL
Crestview
David
Kresge
USA 354
FL
Crestview
Theresa
Kresge
USA 375
FL
Cutler Bay
Paulo
Giardelli
USA 927
FL
Daytona Beach
Philip

  

Ehlinger
USA 303
FL
Deland
Bruce
Wagner
USA 046
FL
Duck Key
Colin
Parker
USA 349
FL
Fort Lauderdale
Joe
Russell
USA 251
FL
Fort Lauderdale
Chris
Pliske
USA 801
FL
Fort Myers
Sam
Edwards
USA 080
FL
Greenacres
Dani
Nemec
USA 112
FL
Greenacres
David
Crawford
USA 169
FL
Haines City
James
Lane
USA 601
FL
Inglis
John
Harrington
USA 448
FL
Islamorada
Michael
Bier
USA 408
FL
Jacksonville
Tony
Burly
USA 186
FL
Jacksonville
Baron
Bremer
USA 281
FL
Jacksonville
Jason
Hastings
USA 666
FL
Jacksonville

 

Martin
Gray
USA 183
FL
Kissimmee
Tommy
Ransom
USA 377
FL
Melbourne
Adam
Ruttman
USA 104
FL
Melbourne
Ryan
Stanley
USA 182
FL
Melbourne
Jinga
Robertson
USA 188
FL
Melbourne
Diane
Kaminski
USA 227
FL
Melbourne
John
Carley
USA 268
FL
Melbourne
Colin
Dangler
USA 301
FL
Melbourne
Richard
Ault
USA 320
FL
Melbourne
LeRoy
Cote
USA 321
FL
Melbourne
Lou
Rasmussen
USA 322
FL
Melbourne
Brendan
Robertson
USA 477
FL
Melbourne
Dan
Masessa
USA 533
FL
Melbourne
Brian
Fletcher
USA 763
FL
Melbourne Beach
Greg
Nilson
USA 294
FL
Melbourne Beach
Don
Schwinn
USA 309
FL
Merritt Island
Michael
Haney
USA 164
FL
Merritt Island
Bill
Hansen
USA 338
FL
Merritt Island
Charles
Graves
USA 422
FL
Miramar
Christian
Flebbe
USA 341
FL
Naples
John (Jack)
Wubbe
USA 023
FL
Oldsmar
William
Seaman
USA 352
FL
Orlando
Robert
McNew
USA 140
FL
Orlando
Larry
Zedan
USA 380
FL
Oviedo
Darrell
Krasoski
USA 944
FL
Palm Bay
Robert "Chip"
Bullen
USA 110
FL
Palm Beach Gardens
Don
Burwell
USA 407
FL
Palm City
Peter
Burns
USA 289
FL
Palm Coast
Bill
Wells
USA 555
FL
Panama City
Scott
Mauney
USA 911
FL
Pembrook Pines
Gerd
Peterson
USA 688
FL
Plantation
Ray
Eaton
USA 270
FL
Port Charlotte
Mark
Wilson
USA 788
FL
Port Saint Lucie
Vernon
Ross
USA 160
FL
S Melboourne
Alan
Baker
USA 215
FL
Safety Harbor
Brian
Mohs

 

USA 167
FL
Satellite Beach
Charles
Leonard
USA 245
FL
Sebastian
William
Kraftchak
USA 214
FL
St. Augustine
Jeff
Witzell
USA 382
FL
St. Augustine
Garrett
Witzell
USA 482
FL
St. Petersburg
Calvin
Obara
USA 323
FL
Stuart
Bob
Chapell
USA 298
FL
Stuart
MIchael
Chapell, Sr.
USA 955
FL
Tamaravc
James
Wenzel
USA 330
FL
Tampa
Francisco
Montilla
USA 107
FL
The Villages
Russell
Sutton
USA 373
FL
The Villages
David
Tierson
USA 619
FL
Titusville
Butch
Bragg
USA 152
FL
Titusville
Richard
Ruffe
USA 333
FL
Titusville
George
Reed
USA 830
FL
Vero Beach
George
Emmert
USA 179
FL
Weston
Carlos
Ancinez
USA 305
FL
Weston
John
Bert
USA 372
FL
Winter Haven
Thomas
Lucke
USA 194
GA
Bainbridge
Scott
Herrick
USA 423
GA
Dallas
Sven
Stau
USA 003
GA
Griffin

 

Dan
Bookwalter
USA 155
GA
Griffin

 

Marilyn
Bookwalter
USA 267
GA

 

Pooler
Steve
Landeau
USA 712
HI
Ewa Beach
Harry
Balatico
USA 713
HI
Honolulu
Larry
Balatico
USA 582
HI
Kaneone
Clark
Fremgen
USA 285
IA
Dallas Center
Charlie
Rhinehart
USA 392
IA
Des Moines
Robert
Thorsen
USA 1055
IA
Johnston
John
Davis
USA 184
IA
Knierim
Bruce
Zemke
USA 030
IA
W. Des Moines
Morris
Knutsen
USA 501
IA
West Des Moines
Roger
Wubbena
USA 345
IA
West Des Moines
Brian
Larson
USA 466
IA
Windsor Heights
Lannie
Hale
USA 409
IL
Chicago
Justin
Kalb
USA 917
IL
LaGrange Park
Jerry

 

Rocco
USA 117
IL
Lake Bluff
Thomas
Sublewski
USA 1927
IL
Schaumburg
Richard
Mieling
USA 492
IL
Winnetka
Christopher
Chatain
USA 755
IN
Chesterfield
Richard
Dilts
USA 250
IN
Fort Wayne
Dan
Atkinson
USA 824
IN
Fyshers
Pete
Pippen
USA 328
IN
Indianapolis
Kenneth
Doyle
USA 1077
IN
Indianapolis
Jose
Dominguez
USA 807
IN
Indianapolis
Michael
Vaught
USA 883
IN
Muncie
Phillip
Calvert
USA 441
IN
Plainfield
Brian
Brozek
USA 342
KS
Lawrence
Richard
Haag
USA 700
KS
Lawrence
Robin
Haag
USA 701
KS
Wichita
William
Smith
USA 1757
KS
Wichita
Andy
Rust
USA 225
KS
Wichita
Rob
Fresh
USA 228
KS
Wichita
Lily
Rust
USA 326
KS
Wichita
John
Stark
USA 413
KS
Wichita
Chad
Smith
USA 823
KS
Wichita
Gary
Webb
USA 924
KY
Cynthiana
Delbert
Wilson
USA 1001
KY
Louisville
Brian
Kopke
USA 031
KY
Louisville
Brian
Sims
USA 038
KY
Mt. Sterling
Mike
Razor
USA 457
LA
Mandeville
Hew
Hamilton
USA 144
LA
New Orleans
Timothy
Bucher
USA 716
MA
Dennis
Tricia
Debs
USA 087
MA
Dennis
William
Debs
USA 089
MA
Hull
Jim
Linville
USA 027
MA
Longmeadow
Joel
Lang
USA 002
MA
Lunenberg
John
Whalen
USA 318
MA
North Billerica
John
Lamport
USA 432
MD
Annapolis
Frank
Steffens
USA 717
MD
Baltimore
Randy
Kleinert
USA 708
MD
Catonsville
David
Brelsford
USA 088
MD
Chestertown
Don
Barker
USA 062
MD
Columbia
Frank
Brelsford
USA 314
MD
Crownsville
Ron
Eike
USA 024
MD
Forest Hill
Erle
Coutts
USA 122
MD
Funkstown
Jerry

 

Rafter
USA 1144
MD
Gaithersburg
Alan
Krusinger
USA 032
MD
Hagerstown
Stephen
Ott
USA 254
MD
Hagerstown
Terrence
Lamb
USA 719
MD
Keedysville
Steve
Wasilko
USA 416
MD
Kennedyville
Rob
Hindman
USA 426
MD
Lusby
Butch
Garren
USA 016
MD
Lusby
Jon
Dann
USA 065
MD
Lusby
Rich
Navickas
USA 090
MD
Maugansville
Helen
Stevens
USA 365
MD
Port Republic
Edward
Richard
USA 282
MD
Riva
David
Littleton
USA 259
MD
Rockville
Ara
Sahakian
USA 108
MD
Silver Spring
Craig
Huzway
USA 058
MD
Silver Spring
Mary
Huzway
USA 076
MD
Silver Spring
Tim
Rulon
USA 197
MD
Smithsburg
Richard
Messinger
USA 290
MD
Solomons
Alan
Suydam
USA 075
MD
Williamsport
Michael
Gellar
USA 557
MI
Bloomfield Hills
Scott
Mohring
USA 277
MI
Brooklyn
Philip
Beery
USA 243
MI
Canton
Jerome
Leonard
USA 888
MI
Fenton
Ray
Dagenais
USA 136
MI
Fenton
Ryan
Flack
USA 302
MI
Grand Blanc
Mike
Otenbaker
USA 138
MI
Grosse Pointe Farms
Jim
Thompson
USA 191
MI
Grosse Pointe Farms
Mark
McCrindle
USA 213
MI
Grosse Pointe Woods
Wick
Smith
USA 142
MI
Harrison Township
Ralph
Templin
USA 157
MI
Hemlock
Chris
Princing
USA 266
MI
Hemlock
Jennifer
Princing
USA 272
MI
Hemlock
Matthew
Princing
USA 937
MI
Livonia
Tom
Blaszak
USA 211
MI
Marysville
Jason
Troy
USA 404
MI
Metamora
Bill
Parker
USA 401
MI
Royal Oak
Sean
Fidler
USA 313
MI
Shelby Twp.
Rick

 

Mette
USA 400
MI
Waterford
John
Brennen
USA 842
MI
West Bloomfield
Ted
Flack
USA 145
MI
Whitmore Lake
Phil
Semenuk
USA 420
MN
Farmington
Jason
Olson
USA 004
MN
Hastings
Dick
Lemke
USA 005
MN
New Jope
Kurt
Nelson
USA 063
MN
White Bear Lake
Jay
Rendall
USA 244
MO
St Louis
Stephen
Martin
USA 733
NC
Apex
John
Amoroso
USA 017
NC
Carey
Gerry
Cobley
USA 425
NC
Cary
Chase
Thomas
USA 045
NC
Charlotte
Jeremy
Emmerton
USA 1155
NC
Concord
Scott
Davis
USA 560
NC
Garner
Tom
Rummage
USA 018
NC
Garner

 

Raymond
Lefrancois
USA 434
NC
Oriental
Richard
Johns

 

USA 899
NC
Raleigh
Jock
Gault
USA 037
NC
Raleigh
Bob
Betts
USA 078
NC
Southport
Peter
Wilding

 

USA 508
NH
Farmington
Byron
McKitrick
USA 006
NH
Farmington
Paul
McKitrick
USA 009
NH
Moultonborough
Bill
Hagerup
USA 427
NH
Portsmouth
Alain
Jousse
USA 049
NJ
Bridgewater
Cris
Bolle
USA 913
NJ
Clementon
Mike
Campbell
USA 165
NJ
Montclair
David
Rothenberg
USA 430
NJ
Neptune
Skip
Hall
USA 488
NM
Albuquerque
Earl
Boebert
USA 001
NM
Albuquerque
John A.
Bannerman
USA 007
NM
Albuquerque
Victor A.
Rotolo
USA 044
NM
Albuquerque
Ryan
Perry
USA 069
NM
Albuquerque
Peter
Eschman
USA 071
NM
Albuquerque
Michael
Jiron
USA 073
NM
Albuquerque
Dane
Christopher
USA 094
NM
Albuquerque
Jim
Scheibner
USA 099
NM
Albuquerque
Allen
Buzzell
USA 128
NM
Albuquerque
Pat

 

Montalvo
USA 131
NM
Albuquerque
James
Mickelson
USA 168
NM
Albuquerque
Peter
Roupas
USA 177
NM
Albuquerque
0
CLUB BOAT
USA 199
NM
Albuquerque
David
Oller
USA 253
NM
Albuquerque
Keith
Tolk
USA 256
NM
Albuquerque
Richard
Shagam
USA 265
NM
Albuquerque
Mark
Sutton
USA 284
NM
Albuquerque
Joseph
Winklepleck
USA 300
NM
Albuquerque
Joan
Gillis
USA 355
NM
Albuquerque
Dennis
Prescott
USA 364
NM
Albuquerque
Michael
Prescott
USA 376
NM
Albuquerque
Thomas
Zilm
USA 521
NM
Albuquerque
Lloyd
Seagraves
USA 833
NM
Belen
Robert
Jones
USA 083
NM
Corrales
Sebastian
Farrell
USA 304
NM
Corrales
Sarah
Farrell
USA 310
NM
Los Lunas
Stephen
Bailey
USA 067
NM
Los Lunas
Gifford
Hawn
USA 458
NM
Rio Rancho
Andy
Brito
USA 263
NM
Rio Rancho
Jim
Ryan
USA 286
NM
Rio Rancho
Bill
Bank
USA 933
NM
Sante Fe
Kieth
Radcliffe
USA 187
NM
Sante Fe
Brian
Tracey
USA 247
NM
Taos
Carveth
Kramer
USA 111
NY
Bronx
Lucas
Cavaluzzi
USA 699
NY
Brooklyn
Lech

 

Arciszewski
USA 072
NY
Brooklyn
James
Helm
USA 512
NY
East Meadow
Kenneth
Keighron
USA 189
NY
Huntington

  

Ron
Lange
USA 222
NY
Huntington Station
Scott
Spacie
USA 047
NY
Jamesport
Kevin
Murphy
USA 565
NY
Manhasset
David
McConnell
USA 389
NY
Massapequa Park
Larry
Raynes
USA 445
NY
New York
Giovanni
Seijo
USA 1913
NY
New York
John
Tucker
USA 216
NY
New York
John
Tucker
USA 217
NY
New York
Bruce
Richter
USA 234
NY
New York
Madeline
Tucker
USA 315
NY
New York
Matthew
Pimm
USA 480
NY
New York
Timon
Perry
USA 517
NY
New York
Darryn
Glenn
USA 655
NY
New York
Ben
Kahn
USA 718
NY
Port Washingtom
Edward
Jackle
USA 133
NY
Port Washingtom
Stretch
Ryder
USA 532
NY
Skaneateles
Stephen
Shaner
USA 747
NY
Valley Stream
Alan
Anglikowski
USA 455
NY
Wappingers Falls
Niel
Goodrich
USA 051
NY
Yonkers
Gavin

 

Slattery
USA 588
OH
Cincinnati
Rob
Hill
USA 1011
OH
Cincinnati
Robert
Bottenhorn
USA 693
OH
Cleveland
Rick

 

Lange

 

USA 1018
OH
Dayton
Ralph
Kanko
USA 240
OH
Dayton
Bill
Koch
USA 357
OH
Dayton
Scott
Rowland
USA 417
OH
Dayton
Eric
Carson
USA 599
OH
Dayton
Heriberto
Garcia
USA 745
OH
Eaton
Stephen
Pratt
USA 275
OH
Garfield Heights
Sam
Santora

 

USA 156
OH
Kettering

 

Dan
Minnix
USA 269
OH
Lebanon
Gary
Gerstner
USA 463
OH
Mayfield Heights
Jim
Caldwell
USA 196
OH
Seven Hills
James
Crane
USA 653
OH
Seven Hills
Judy
Crane
USA 654
OH
Shroyer
William
Buschor
USA 1044
OH
Springfield
Dave
Eckard
USA 296
OH
Strongsville
Robert
Ross
USA 299
OH
Tipp City
David
Luciano
USA 542
OH
Troy
Eric
Pearson
USA 059
OH
Troy
Robert
Japikse
USA 359
OK
Tulsa
John
Unterreiner
USA 055
ONT
New Market
Charles
Mann
USA 135
Ontario
Mono
Stephen
Fisher
USA 604
OR
Albany
Ryan
Barkdoll
USA 278
OR
Albany
Jeff
Wagner
USA 818
OR
Beaverton
Ted
Van Syckle
USA 147
OR
Beaverton
George
Leavitt
USA 153
OR
Coquille
Richard
Thaxton
USA 325
OR
Corbett
Douglas
Glasford
USA 195
OR
Fairview
Terry
Schultz
USA 393
OR
Hillsboro
Ron
Martin
USA 844
OR
Hillsboro
Brian
Buaas
USA 548
OR
Lake Oswego
Bill
Keenan
USA 622
OR
McMinnville
Jerry

 

Bakke
USA 235
OR
Milwaukee
Richard
Redfield
USA 203
OR
Milwaukie
David
Duryea
USA 971
OR
Oregon City
John
Borelli

 

USA 159
OR
Portland
Stanley
Townsend
USA 146
OR
Portland
Steve
Hazzard
USA 226
OR
Portland
Roger
May
USA 248
OR
Portland
Ron
Blackledge
USA 311
OR
Portland
Jeff
Theisen
USA 500
OR
Portland
Damien
Webb
USA 856
OR
Portlans
Chris
Brundage
USA 204
OR
Redmond
Mike
Ross
USA 621
OR
Reedsport
Fred
Siewert
USA 523
OR
Salem
Tom
Box
USA 977
OR
Tualatin
Mike
Skeen
USA 566
OR
West Linn
George
Georgiadis
USA 050
PA
Carlisle
Michael
McEwen
USA 525
PA
Erie
David
Forsman
USA 1111
PA
Harrisburg
Jim
Schaefer
USA 853
PA
Jeanette
Wayne
Yezerski, Jr.
USA 042
PA
Johnstown
Alan
Stein
USA 106
PA
Landsdale
John
Frankenfield
USA 777
PA
North Huntingdon
Scott
Baldridge
USA 066
PA
Saint Thomas
Nicklas
Krawczak
USA 504
PA
Saint Thomas
Gale
Krawczak
USA 505
PA
Springfield
Mike
Russom
USA 433
RI
Middletown
Campbell
Rivers
USA 908
SC
Bluffton
Chuck
Millican
USA 236
SC
Daniel Island
Alexander
Gibson
USA 840
SC
Rock Hill
Daniel
Bidwell
USA 453
TX

 

Austin
George
Parker
USA 118
TX

 

Austin
Russ
Gardner
USA 139
TX

 

Bedford
Bill
McFadden
USA 335
TX

 

Bellaire
Bruce
Leutwyler
USA 388
TX

 

Carrollton
John
Murphy
USA 274
TX

 

Converse
John
Kelsey
USA 143
TX

 

Corsicana
Roy
Cundiff
USA 172
TX

 

Cypress
Dan
Hickman
USA 163
TX

 

Cypress
Ken
West
USA 224
TX

 

Cypress
Phil

 

Runquist
USA 231
TX

 

Cypress
Steve
Carlson
USA 429
TX

 

Cypress
Jim
Adams
USA 518
TX

 

Cypress
Walter
Parker
USA 877
TX

 

Dallas
Devry
Garrett
USA 012
TX

 

Dallas
Michael
Tishlias
USA 013
TX

 

Dallas
Richard
Hoffman
USA 022
TX

 

Dallas
Sofia
Tishlias
USA 064
TX

 

Dallas
Aris
Tishlias
USA 077
TX

 

Dallas
Brig
North
USA 134
TX

 

Dallas
Marvin
Burrows
USA 208
TX

 

Dallas
Martin
Van Wolfswinkle
USA 292
TX

 

Dallas
Mike
Krasner
USA 381
TX

 

Denton
Chris
Hayes
USA 105
TX

 

El Paso
Tony
Solo
USA 129
TX

 

Euless
Mauricio
Dantas
USA 171
TX

 

Farmers Branch
Roger
Cramer
USA 346
TX

 

Fort Worth
Martin
Peacey
USA 297
TX

 

Fort Worth
Jason
Dyer
USA 901
TX

 

Frisco
David
Eldridge
USA 086
TX

 

Frisco
Chuck
Williams
USA 220
TX

 

Ft. Worth

 

Jimmy
Greenlee
USA 170
TX

 

Garland
Eric
Rosenbaum
USA 011
TX

 

Georgetown
Terry
Palmer
USA 113
TX

 

Georgetown
Mike
Biggs
USA 115
TX

 

Georgetown
Carl
Rackley
USA 312
TX

 

Georgetown
Lyle
Bishop
USA 351
TX

 

Georgetown
John
Luther
USA 374
TX

 

Georgetown
Craig
Henley

 

USA 405
TX

 

Georgetown
Bob
Sobotik
USA 544
TX

 

Georgetown
Don
Mohr
USA 633
TX

 

Georgetown
Wes
Odell
USA 711
TX

 

Grand Prairie
Dave
Shultz
USA 132
TX

 

Haltom City
James
Anderson
USA 137
TX

 

Horizon City
JC
Greenlee
USA 264
TX

 

Houston
Chuck
Porth
USA 190
TX

 

Houston
Mark
Cooper
USA 205
TX

 

Houston
Fernando
Campoverde
USA 276
TX

 

Houston
Diana
Mendt
USA 283
TX

 

Houston
Don
Huddleston
USA 291
TX

 

Houston
Tom

 

Taggert
USA 295
TX

 

Houston
Bruce
Huckaba
USA 767
TX

 

Katy
Alex
Tupinamba
USA 026
TX

 

Katy
Gino
Arrue
USA 148
TX

 

Keller
Roger
Scott
USA 900
TX

 

Lewisville
Bob
Piper
USA 465
TX

 

Magnolia
Bob
White
USA 219
TX

 

Magnolia
Ronn
Gilbert

 

USA 280
TX

 

Mansfield
James
Purdy
USA 048
TX

 

Mansfield
Ron
Cyr
USA 123
TX

 

McKinney
Cash

 

Hargett
USA 361
TX

 

McKinney
Dennis
Corder
USA 440
TX

 

McKinney
Sam
Foreman
USA 444
TX

 

Mesquite
Ken
Lee
USA 120
TX

 

Plano
Peter
Husser
USA 424
TX

 

Quinlan
Jerry

 

Tippit
USA 255
TX

 

Richardson
Chuck
LeMahieu
USA 109
TX

 

Richardson
Andy
Cafiero
USA 150
TX

 

Richardson
Jerry

 

Sams
USA 173
TX

 

Richardson
CJ
LeMahieu
USA 356
TX

 

Richardson
Chris
Cafiero
USA 362
TX

 

Richardson
Kirby
Bowman
USA 999
TX

 

Richmond
William
Foster
USA 1000
TX

 

Round Rock
David
Rogers
USA 039
TX

 

Seabrook
Paul
Thompson
USA 402
TX

 

South Lake
Will
Schutts
USA 600
TX

 

Spring
Bob
L'Hommedieu
USA 519
TX

 

The Woodlands
Fred
Sheldon
USA 141
TX

 

The Woodlands
Jose

 

Rosado
USA 151
TX

 

The Woodlands
Craig
Scott
USA 252
TX

 

The Woodlands
Dan
Denson
USA 978
TX

 

Tomball
Chris
Macaluso
USA 175
TX

 

Tomball
Brendan
Macaluso
USA 193
TX

 

Tomball
Christian
Aguilar
USA 261
TX

 

Trophy Club
Jim
Aenchbacher
USA 257
TX

 

Weatherford
Chandler
Hill
USA 221
TX

 

Weatherford
Bill
Hill
USA 223
UT
Kamas
Barry

 

Donaher
USA 348
VA
Arlington
Jeff
Storck
USA 100
VA
Ashburn
Juan
Velasquez
USA 010
VA
Ashburn
Hugh
Caldwell
USA 246
VA
Bumpass
David
Lawrence
USA 206
VA
Bumpass
Richard
Lindmeier
USA 990
VA
Colonial Beach
Philip (Mike)
Hoffman
USA 084
VA
Farmville
Randy
Pfrunder
USA 119
VA
Glen Allen
Rob
Suydam
USA 052
VA
Glen Allen
Jeff
Conklin
USA 127
VA
Glen Allen
Douglas
Barry
USA 238
VA
Glen Allen
Kaui
Strhyn
USA 385
VA
Glen Allen
Erich
Buckenmaier
USA 804
VA
Herndon
Scott
Allen
USA 864
VA
Leesburgh
Mike
Hennig
USA 344
VA
McLean
Nabeel

 

Alsalam
USA 060
VA
Merrifield
Rob
Dutton
USA 053
VA
Midlothian
Jim
Martonik
USA 180
VA
Powhatan
Al
Anderson
USA 070
VA
Quintin
Richard
Farrell
USA 617
VA
Reston
Cyril
St. Martin
USA 608
VA
Richmond
Charles
Fawcett
USA 126
VA
Richmond
PJ
Seay
USA 218
VA
Richmond
Scott
Duff
USA 499
VA
Vienna
Walter
House
USA 102
VA
Vienna
Marc
Smith
USA 181
VA
Vienna
John
Leigh
USA 319
VA
Virginia Beach
Gerald
Carver
USA 124
VA
Virginia Beach
Michael
Greene
USA 154
VA
Williamsburg
Hans
Schwartz
USA 239
VA
Williamsburg
Jim
Bundick
USA 279
WA
Allyn
Robert
Dustan
USA 332
WA
Bellingham
Jeff
Lustick
USA 602
WA
Blaine
Craig
Scamehorn
USA 368
WA
Eastound
Anthony
Maiuro
USA 360
WA
Lake Stevens
Jerry

 

Brower
USA 442
WA
Longview
Richard
Asmus
USA 411
WA
Redmond
Rod
Carr
USA 502
WA
Seattle
Dan
Swenson
USA 1012
WA
Vancouver
Lynn
Moore
USA 178
WA
Vancouver
Stanley
McKay
USA 258
WA
White Salmon
Stewart
Fletcher
USA 324
WA
White Salmon
Catherine
Flick
USA 817
WI
Appleton
Jeff
Hallett
USA 293
WI
Appleton
Mark
Johnson
USA 811
WI
Grand Chute
Mike
Klinkner
USA 421
WI
Neenah
Sandi
Walker
USA 329
WI
Neenah
Jonathan
Coultas
USA 383
WI
Neenah
Derek
Walker
USA 418
WI
Oshkosh
Ken

 

Friedman
USA 398
WI
River Falls
Nicklas
Lemke
USA 019
WI
River Falls
Frederick
Lemke
USA 091
WI
Sheboygan
Graham A.

 

McAllister
USA 028
WI
Sheboygan
Don
Riemer
USA 041
WI
Sheboygan Falls
Toby
Vetting
USA 008
WV
Berkeley Springs
Scott
Smith
USA 464
WV
Falling Waters
Jack
Adams
USA 624
WV
Shepherdstown
Chas
Walter
USA 068
X - not USA
Buenos Aires, Argentina
Emilio
Gianello
USA 249
X - not USA
Uitikon, Switzerland
William
Gasser
USA 176
0
0
Kathy
Bailey
USA 387